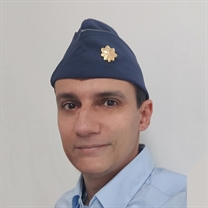 Simon White
(Ansirial)
Details
Platform
Digital Combat Simulator
---
Last logged event
Monday, 20 September 2021
(20/09/2021 22:17)
20/09/2021
Promoted to "1st Lieutenant"
16/05/2021
Promoted to "2nd Lieutenant"
16/05/2021
Event
BATTLE FOR AR RAQQA
The battle for Ar Raqqa, is the fifth and final phase of the Raqqa Campaign, launched in conjunction with the Syrian Democratic Forces against the Islamic State In the Levant. Ar Raqqa remains the only Syrian city under full ISIL control and is thought to be its Centre of Operations.

Operations around the city began in November 2016. The intention was to proceed in 2 phases, first seizing areas around Raqqa and isolating the city, advancing on 3 fronts, then to take control of the city itself. The SDF General has reported that so far, operations have resulted in the SDF capturing large amounts of ISIL held territory.

Whilst the Syrian regime has been supported by the Russians, both are classed as non-combatants and WILL NOT BE ENGAGED. A No-Fly zone exists, extending from 15nm NW of Aleppo and runs South to the Jordanian border. DO NOT CROSS WEST OF THAT LINE

You are an English RAF pilot, on exchange with the USAF 55th Sqn. They and you, have been deployed to Incirlik AFB in support of Operation Inherent Resolve.