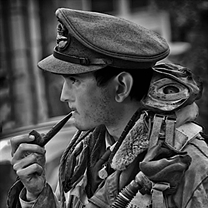 Rick Richards
(xRiksenx)
Details
Platform
Il-2 Great Battles
If you are flying this character with IL2 GB career mode, please try
IL2GB Logbook Sync
for quick and automatic sync process
Download it here
---
Last logged event
Monday, 1 January 1945
(28/06/2020 17:26)
11/10/1940
Event
Unit withdrew to RAF Prestwick in Scotland for rest and resupply.
11/10/1940
Promoted to "Pilot Officer"
15/08/1940
Event
Relocated to RAF Northolt base to begin official operations over Britain and the Channel.
21/06/1940
Event
Arrived in Middle Wallop, UK, with his unit to begin preparations for the Battle of Britain. The unit brought their own Hurricanes to operate in the UK but these were not considered up to the RAF standards.
02/08/1939
Event
Began training instructions with the Hawker Hurricane Mk.I and Mk.IIa/b.
01/08/1939
Transferred to No. 1 Squadron RCAF
Assigned to the No. 1 Squadron RCAF in Calgary, Alberta (CA) under the command of S/L Elmer Garfield Fullerton after successfully completing fighter instruction and training with Siskin IIIa/dc planes.
31/07/1939
Promoted to "Flight Sergeant"