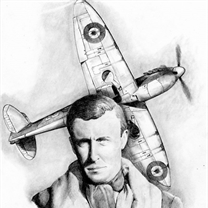 Keith "Swede" Swanson
(FlyingH)
Details
Platform
Il-2 Great Battles
If you are flying this character with IL2 GB career mode, please try
IL2GB Logbook Sync
for quick and automatic sync process
Download it here
---
Last logged event
Friday, 29 September 1944
(04/05/2020 21:50)
28/09/1944
Awarded with "Pilot's Badge"
28/09/1944
Awarded with "European–African–Middle Eastern Campaign Medal"
10/08/1944
Promoted to "Major"
10/08/1944
Transferred to 456FS
Entered my new command. Transfered from MTO to ETO and converting from P40 to P38. This is a whole new ballgame! And a totaly different climate. Got to get some underwear pronto!